Every year 16 NHL teams square off on the biggest stage and battle it out for the Stanley Cup. Once a year, after 16 playoff wins, one team gets to lift the most coveted trophy in hockey, The Stanley Cup. After every win, the players are speechless, the Stanley Cup is such an iconic symbol that takes incredibly hard work to win. It is no doubt the best trophy in sports and one of the hardest to win. Most of us will never have the opportunity to lift the Stanley Cup ourselves, but we're looking to change that. From now until the end of the 2018 Stanley Cup Playoffs, you can enter to win your very own replica Stanley Cup! It's as easy as a few steps!
Step 1: Take a picture wearing your CoolHockey jersey
The more creative, the better so start brainstorming some ideas!
Step 2: Follow us on Facebook, Twitter, or Instagram
Click any of the images above to head to our pages!
Step 3: Post your photo with the hashtag #CHCupContest and tag us
No caption, funny caption, it's up to you! Just make sure you have the #CHCupContest hashtag!
Step 4: Get excited!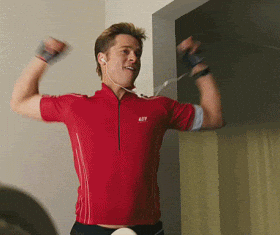 If you've completed steps 1-3, then you need to get excited. Seriously. You now have a chance to win your own replica Stanley Cup and all you had to do was take a picture and post it to social media! That's a lot easier than trying to win 16 games against the best players in the world!